Aura Vida & Robbie Yalung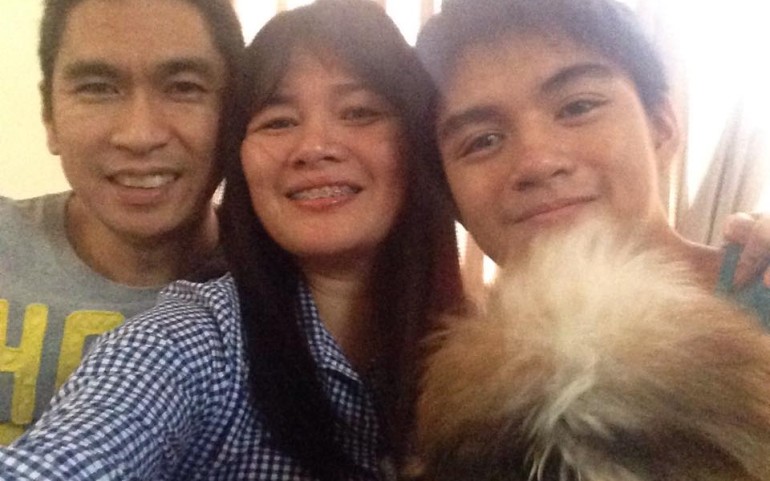 …he has always been shy. [After coaching,] He has more friends, more expressive and open.
We have a wonderful and beautiful teenage son! He is always polite, quiet yet playful and very smart. He is an only child. He performs well in school. When he was younger, he was always asked to participate in school programs and contests. But he has always been shy. He has difficulty communicating and expressing himself. He is also afraid of a lot of things – the dark, dogs, loud noises, being alone, heights, etc. It also seems that he finds it difficult to adapt to changes. And there came a point when he started putting boundaries on things he wanted to do and can do. He had trouble interacting with his classmates and making friends, fearing that they would not like him.
We believe that he is a brilliant kid with lots of potential, and as his parents, we needed to do something to help him overcome his fears, to help him realize that he can do more! We needed help and guidance!
On May 21, 2014, we ""accidentally"" met Edwin! An answered prayer! Before we met Edwin, we had zero knowledge or idea about life-coaching, but we believed that he could help us help Robbie!
After their first meeting, Coach Edwin told us that our son, Robbie, opened up to him and was very "ma-kwento", and we were surprised and already happy with this initial breakthrough. Although Robbie wouldn't tell us what happened or what they talked about, he said that he enjoyed talking with Coach Edwin.
At the start of the school year, we noticed that Robbie would tell us about his day in school and his classmates.
Two weeks after, he found a new interest, which he shares with some of his new friends in school, and another way to express himself – MUSIC! He taught himself to play the guitar. Another breakthrough! He practices daily, listens to music more and sometimes I get to hear him sing too. Because of this newfound interest, he has learned to manage his time between school work and his guitar practice, oh and also his playtime on his online computer games. He has become more focused and responsible.
He gained more confidence. He is enjoying school more and is exploring new things! His grades went up. He became champion in badminton during their intrams. He gained new friends and has become more expressive and open on what he feels and wants to say. He conquered some of his fears, like his fear of heights, when he tried not just one, but two adventure rides (the Silver Surfer and the Superman ride) at the Tree Top Adventure during our vacation in Baguio City. And for the first time, he now has his own pet dog, Jake! He is happier!
And us, happiest! Edwin has taught us valuable lessons and guided us in understanding our son and ourselves better. We are truly grateful for what Coach Edwin has done, not only for our son, but for us, our family!
~~~~
Comments