Chris & Rachelle Leones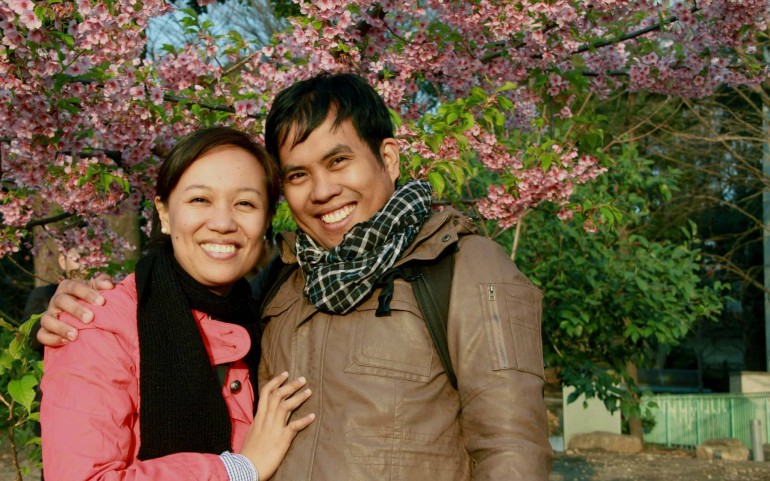 We are Chris and Rachelle. We have been married for 5 years now. We got to know Edwin through the free Neuro-Linguistic Programming session which Rachelle attended after Typhoon Yolanda. We are both into very challenging and highly stressful jobs.
Before the coaching, individually, time management and work prioritization (Chris), and having a positive outlook in the midst of challenges (Rachelle) were the areas we need help with.
Rachelle
I was the one who initially availed of the program and later on thought of sharing the experience with my husband. Before the coaching, I would have that tendency to dwell on feeling sad and bad when faced with difficulties.
Chris
My wife would usually tell me that I am workaholic and remind me to slow down. I would always have that tendency to aim at finishing all the tasks without being mindful of the time I spend for work.
We are glad to have underwent the coaching. Admittedly, we continue to face difficulties but the coaching generally taught us that there are more options in life. It is either you get yourself swallowed by work because there is just too much that you can finish all at once or manage your time more productively. And, it is either you continue to dwell on the negative emotions when faced with challenges or change your perspective and see the positive side. Edwin taught us that we can choose the better options.
While the coaching was done individually as we have different areas that we need to work on, it also benefited our relationship as a couple. Despite our challenging work schedules, we now find more time for each other. We support each other by choosing to be more positive, understanding, and patient in times of difficult situations.
To this day, we continue to develop ourselves with the help of the new learnings we gained from the coaching sessions.
~~~~
Comments