Tinky & Joshua Bello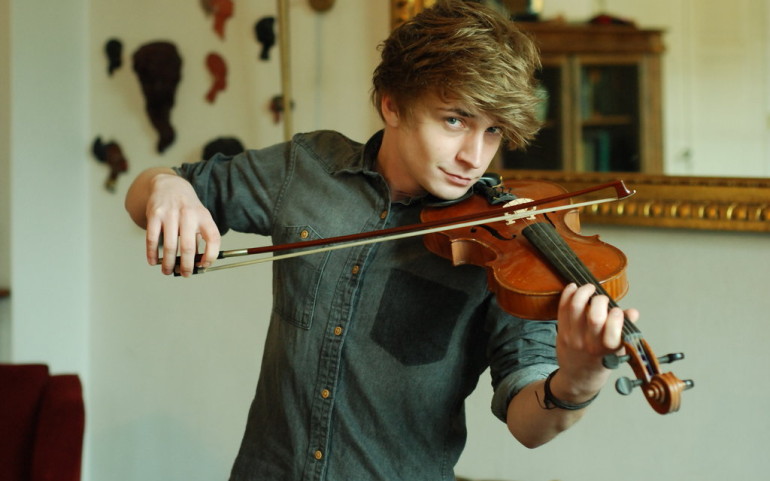 Coaching helped both my son and I. There's more trust, confidence, and the right kind of love.
Prior to this testimonial, my son had 2 very successful sessions in Life Coaching. From being very shy and timid, he now enjoys socializing with his classmates. He has learned to express himself more to me through words, whereas previously, it would take me a drum of sweat before I could squeeze more than 2 words from him.
My son has graduated from High School this past school year. Being very talented in the field of music, violin in particular, he decided to pursue his gift through college, hence, he had to undergo auditions and music theory exams in 2 of the best universities in the country. He prepared, well that's really an understatement as he actually pushed and worked and practiced himself to sleep almost every day and night. I admired him so much for his perseverance! Yet at the same time, I can see he was already struggling with something inside of him. And then one day, he was not practicing so much anymore. He was just playing video games most of the time. And so I would remind him every now and then to practice and study for his music theory exam. With this, I decided to make an appointment with Edwin, my son's life coach, a few days before his first audition. We met at the beautiful and very serene American Memorial in Taguig City. And so their coaching session went on as my daughter, my husband and I enjoyed the venue away from Edwin and my son.
After their session, Edwin discussed a few things with us regarding my son's sentiments. Apparently, my son felt I, his mother, was nagging him about practicing. I was hurt as I know my intentions are for his best welfare and my son did not understand it. Edwin also recommended to create 'happy moments' with my son. Edwin requested him to play his violin for us, but my son was hesitant so my husband and I tried to make the situation light and we told him we'll pay him to play for us. He agreed but still with much hesitation. He started to play but could not seem to get his groove that he suddenly stopped playing and adamantly refused to play again. I was confused. What was happening? This seemed like a much different outcome from his previous first 2 sessions. We did not push him anymore.
On our way home, Chino was very quiet and in a not-so-good mood. When we got home, after a few minutes my son went to me. He was crying and told me he was quitting, he did not want to pursue music anymore. He said he was not good enough and that perhaps he decided to pursue music because it's the only thing he knows and nothing else. I was shocked! Again, I was at a loss on how to help him.
I asked him why, and he said he did not feel he's ready, that he was finding his music piece very difficult to perform and so he knows he will not make it. He was saying all these things in anger and frustration! I could not tone him down. He was venting his frustration!
I called Edwin. He told me to keep on assuring my son that no matter what he decides on, he will still be loved and supported. And so my husband and I assured our son that our love for him will not lessen even if he decides to quit pursuing music. But we also told him that whatever decision he will make for himself, he will bear its result, both good and bad. He will take the responsibility for his action. If it turns out good, we will rejoice with him; if otherwise, we will weep with him and support him endlessly as long as we live.
He did not say it but by his actions in the succeeding days, he decided he will go through his first audition. I refrained from reminding him to practice and study. I was acting as if I did not care so much about what he decided on but in my heart I was down on my knees praying for God's best for my son.
The audition day came. I chose not to accompany my son to his audition as he might feel more pressured with my presence. It seemed my presence was not comforting to him during those days. But he did ask me if I was going or not the night before. My husband accompanied my son to the university.
They waited 2 hours before turn came. When he came out of the audition room, he held a piece of paper with the result of his audition. My son received the highest scores in both the actual performance and the music theory exam! We were all celebrating his victory! I felt the result was a very timely affirmation of his gift! My son gained his confidence back!
And so the cycle continued in the next two weeks as my son still has another university to prepare for. But this time he was not acting so frustrated anymore. He felt assured that there's already a school which accepted him. He still pounded himself in practice and music theory review. I kept my distance. I made sure that I would approach him only to hug him and ask him how he is. Once again, he passed the gruelling audition process! My son could not believe it! He said the second university's audition was more difficult than the first one. I could not feel prouder, not just because he passed his auditions, but also because my son fought through his struggles and fears; whereas I also fought through my own fears and my feelings of helplessness.
Coaching helped both my son and I to work through the pains of reality, acceptance and adapting changes in our actions. Both of us grew in maturity towards our relationship with each other. There's more trust and confidence, and definitely there's more of the right kind of love.
~~~~
Comments