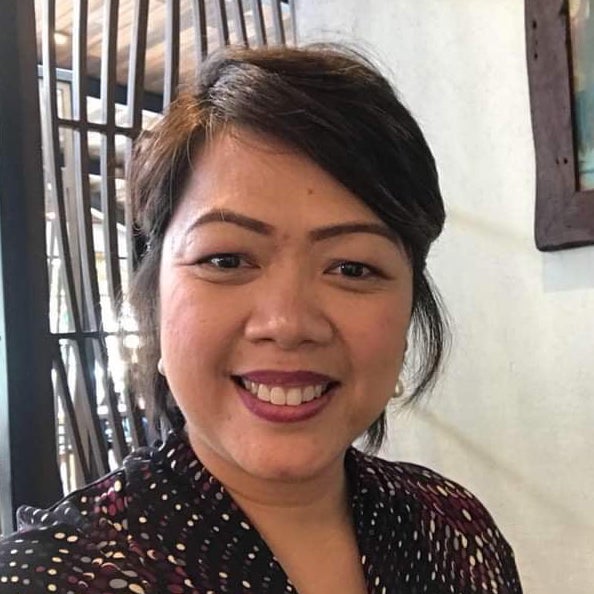 Coach Badette Araullo
Habits Coach, Speakers & Event Manager
Maria Bernadette Araullo or better known as Bads is a Single Mother of 3 Loving Boys. She is a hands-on mom who continuously nurtures her children with much love and guidance. She holistically grooms her boys to be future Kings in their own right.
In 1998, Bads together with her friends established 717 Events Inc. They started out with social events such as weddings and birthdays then eventually ventured into corporate events. She learned the value of connecting with different kinds of people and honed her negotiations and problem solving skills with a calm mindset of always finding ways.
In 2005, She took a 10-year pause from work to focus on her family. Here she learned important life skills such as time management, resourcefulness and resiliency. In the middle of her break, she managed to be the Conference manager of CLTS conference in Cambodia funded by the Cambodian government, Plan International and US Aid. She singlehandedly coordinated with NGO companies to implement this 5-day event with over 50 delegates from Southeast Asia, US and Europe.
In 2016, she learned about Skyrocket. She didn't have any work nor savings but she knew she needed to enter this program. She was going through several issues and obstacles in her life but there were no excuses, she did whatever it took to be part of it. And because of Skyrocket, she was able to iron out her issues with her family, discover what she is capable of and gain self-confidence. She established her coffee business which is Lord's Coffee Selection. She single handedly created the brand, created the coffee blends based on life experiences, marketed through social media and sold to different parts of the world. After Skyrocket, Badette has journeyed from a lost stay at home mom to being the Philippine Country Representative of a US owned Safety Consulting company to now being a Habits Coach and a Speakers & Events Manager successfully handling several events online and offline such as Heal Online Summit and the recently held Belle De Jour's #YouGotThis 1st Planning and Journaling Online Summit.